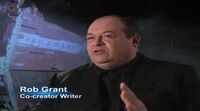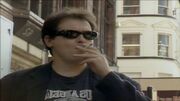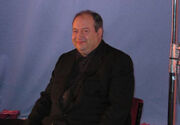 Rob Grant, along with Doug Naylor, was originally one of the co-writers and co-creators of Red Dwarf, and also along with Naylor a founder of Grant Naylor Productions.
Grant left Red Dwarf after Series VI, and the franchise has been carried on by Naylor and various guest writers, such as Paul Alexander, ever since.
Career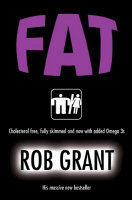 Grant was born in Salford and studied psychology at Liverpool University for two years.
In the mid-1980s, he collaborated with Naylor, a collaboration which became known as Grant Naylor, on radio programs such as Dave Hollins: Space Cadet and its sequel Son of Cliché, and television programs such as Spitting Image, The 10 Percenters, and various Jasper Carrott projects.
Grant Naylor was best known for the creation of Red Dwarf. Grant himself is often credited with the majority of humour and wit featured in the earlier series of this show.
In the mid-1990s, the "Grant Naylor" collaboration was ended when Grant left Red Dwarf after the Series VI, citing creative differences with Doug Naylor. His main reason however, he said, was that he "wished to have more on his 'tombstone' than Red Dwarf."
After leaving Red Dwarf, Grant has remained apart from his creation. While co-creator Naylor has remained involved in the production of the Red Dwarf movie and other projects, such as the DVD releases, Grant has chosen not to participate. Recently the official Red Dwarf website announced that Grant has recorded an interview to be included with a new Series I & Series II DVD set.
In 1999, Rob Grant wrote for two television series, Stressed Eric and Dark Ages. In 2000 he produced The Strangerers. In the years after, Grant has written a number of solo novels, such as Colony (2000), Incompetence (2003) and Fat (2006).
Over the years, Rob Grant has supplied a few interviews for inclusion on the Red Dwarf DVD releases, especially that of old series. However he is now mostly retired from the entertainment industry.
Possible return to Red Dwarf
In a February 2018 interview with What Culture, Doug Naylor said that he has resumed regular contact with Rob Grant, and said that "Grant may return to Red Dwarf in some capacity in the future".[1]
Trivia
References
External Links